Dream Runners Half Marathon 2020 – The first ever Virtual Race from the house of Dream Runners
We, Runners, are a special breed. We run to train for an event and an event inspires us to sustain our training. Once we get on to the Running bandwagon ,our yearly planner is dominated by the races we schedule around which we plot the rest. 2020 was no different.
2020 is looking good, or so we thought. Little did we realize an international pandemic would send our lives into a tailspin. Uncertainty and fear of both the illness and the economic upheaval were  looming like particularly frightening ghosts .
Waking up to a cup of coffee and getting out for a run did not feature in this new normal.  The months of April and May went by amid new albeit constantly changing guidelines.If there was a beacon of light in these uncertain and torrid times, it was that a run would give us both health and peace. This gave us hope and the confidence that somethings don't change and should not too.
As Organisers of one of the best Half Marathon Events in the country , We the Dream Runners were all set to roll out our 9th edition in July similar to the previous years. 2020 was no different for us too. Little did we know that the new normal would take us all by surprise. But we gathered our wits together and as always stood tall as a group and announced to the Running community that DRHM will roll out this year too.
Templates were changed, Plans were revisited, date of the event was shuffled, innovation was brought in , new ideas were encouraged, the core of the event – the free training program was made virtual and a new chapter was written in the history of DRHM . For the first time, a virtual event. Virtual or Physical the proceeds will go towards social causes and nothing has changed this year too.
We were as skeptical as any new comer but we are confident we will give the community a world class event . Our reputation precedes us and we have a huge responsibility bestowed on us.
As a Race Director to this Prestigious event, me and my associates Raja Vaidhyanathan And Bharadwaj of the Race Management Team hold hands with our Dream Runners Family of 10 chapters spread across the length and breadth of the city  and welcome you to be a part of this historic first time virtual event .
Let us in our capacity help an amputee walk.
Let us play our bit in helping a woman subjected to domestic violence get a new lease of life and in our own way be grateful to the front line workers .
When you receive the courier post event , wear the medal with pride, flash the Tshirt and with the buff/mask tell the world that we humans are bigger than any pandemic.
Goodness will prevail. Fitness and Wellness will bubble to the top once again. These testing times too,  will pass.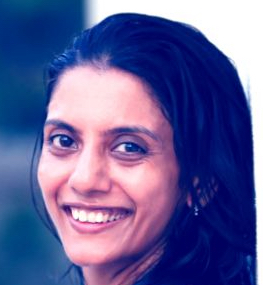 Rekha Sudarsan
Race Director
Hexaware DRHM 2020