Hexaware DRHM 2020- What to expect.

5…4…3…2…1, just when the butterflies start fluttering as the countdown begins, we are off to that much awaited emotional roller coaster that is running a marathon. There will be highs, lows, tears, mind games, laughter, perseverance, resignation and glory among other irrational feelings. Sounds familiar? Well, it sure is a bygone era which has opened up a new format to be the "new normal", the new age virtual runs or virtual races.
The coronavirus pandemic has derailed many planned athletic events worldwide, and the heartbreak of race cancellations and postponements is being felt by runners everywhere. Those who have spent months training for anything from their first 5K to an ultramarathon are struggling to adjust to the abrupt change in plans.
But rather than letting the goals of countless runners go unfulfilled, some races are saying the show must go on—even if it means going virtual. Dream runners, the famed running group in Chennai has been in the forefront of dynamism, adjusting quickly to the new norms and keeping the runners' spirit high. 
The Dream Runners Half Marathon- whose 8th edition was rated as India' No.1 marathon event in 10K and 21.1 K by an independent running body, Mumbai Road Runners has already announced its 9th edition- only this time in a Virtual Avatar.
Expectations have been set high like any other international running event: –
A virtual event open to runners all over the world.
The event duration is going to be over a week (18th to 26th of September). This is keeping in mind that the weather around the time is conducive for running across the world.
Participants can register for the category of event of their choice and choose to run it on any of these days at a time and place of their convenience, adhering at all times to the social distancing and safety norms applicable in their area of residence.
The event covers 3 race categories- 5K, 10K and 21.1K 
Participants will be given Goodie bags, T-shirts as part of their event registration kit & upon completion of their run will be eligible for an E-certificate and Medal in line with the traditional marathon of yesteryears.
To qualify for completion of their chosen event category, participants will have to record their run on a running app of their preference and upload it onto a link that will be shared with them by DRHM organisers.
Respecting the spirit of solidarity that this pandemic has taught us, the event at a time like this has been designed with a non-competitive spirit by recognising all finishers irrespective of their timing.
In line with the earlier tradition of living the dream of every individual to cross that finish line, DRHM 2020 has structured a 12-week free virtual training program under renowned and certified coaches and experts for newbie runners. These incorporate running schedules for 5k, 10K and 21.1 K category participants, online strength and conditioning workout and strengthening through yoga sessions.
Sharing is caring- Let us show our solidarity
Proceeds from the event will continue to support the long-time cause of donating prosthetic limbs to amputees through the NGO partner Freedom Trust. Apart from this, proceeds raised will also be donated to
(i) International Foundation for Crime Prevention and Victim Care (PCVC), to support physical recuperation of women who are burn survivors of violences,
(ii) to support the real Heroes battling the onslaught of this pandemic selflessly, COVID-19 Front Line Workers. 
So, the entire team at Dream runners wishes everybody to be a Smart racer, a virtual racer.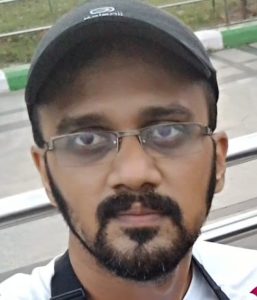 Krishna Kumar,
Marina Dreamers