HEY! HAVE YOU SIGNED UP FOR THIS VIRTUAL RACE?

Attend e-meetings and zoom call marathons – CHECK!
Kid's online class marathons – CHECK!
Online art/music/dance/DIY workshop marathons – CHECK!
Virtual running events/marathons – Should I, or shouldn't I?
In the past 5 months, we have been pulled into the new normal of almost everything. The rise of the virtual races is no surprise. Virtual running events are not a recent phenomenon. The differentiator is the pandemic situation and that calls for a guarded approach from both runners and organizers.
With a sudden overdose of such virtual events happening everywhere, most runners are in a fix on which ones to sign up for or even if they need to.
We arrive at the question of whether virtual events match the excitement that one gets from the real race-day.
In fact, organizers are turning increasingly creative to enthuse runners to participate. Take for instance, the 7 wonders virtual marathon that offers you a set of 7 medals and T-shirts representing the 'Wonders of the World' or the 'Virtual Race for Nature' that asks runners to draw out a dinosaur (or any animal) using the route map you record on Strava (yes, prizes for the most creative maps!).
Yet, what do Chennai city's runners miss during these virtual events:
Runners Vanamala and Renuka Davey say they miss meeting new people and the post-run breakfast spreads while Sarathy misses the feeling of holding a finisher medal instantly. Amirtharaj yearns for the start and finish line adrenaline and also quickly notes that participants in virtual events don't have the well-planned hydration points of the usual race. "We need to plan it well by ourselves to avoid dehydration." he adds.
Let's look at both sides of the coin. On a positive note, virtual events offer you a 3-5 days window to complete your run at your convenience. The mindset of a race date to prepare for, keeps you on track.
You save money compared to the usual format that might require travel/stay and still get a medal and t-shirt if you opt for it.  On a lighter note, you are saved from the anxiety rushing early to find parking space at the venue.
The disadvantages could be that you don't enjoy the safety net of closed roads. There is no first-aid medical support. It is all about running at your own risk.
Having all these in mind, wouldn't it still be exciting for an NRI runner to run a virtual marathon and get an e-certificate of a race native to her own city of Chennai?  Anu Vidya Shree, a runner from India now settled in the USA says "Not really! I go for marathons mainly to experience the inspiring energy of fellow runners. But, if there is a virtual event that is fund-raising for a cause close to my heart, I would sign up!"
With fair arguments from both sides, what should organizers and runners of virtual events be cognizant of?
ORGANIZERS
For organizers, it becomes more important than ever before to define a strong purpose to conduct the marathon, and not create one that is opportunistic of the pandemic.
To price the virtual event genuinely where the runner is allowed to pick their price package (with/without merchandise/medal)
Add value to the runner's training routine through useful

digital resources

.
Provide strict do's and don'ts for race-day.
RUNNERS
 Pick your virtual races carefully just like how you did with the earlier format.
Plan your pre-race day nutrition and race-day hydration well (especially for long distance runners)
Choose a safe route with lesser traffic and plan it well in advance
Coordinate with your running community and possibly pick a common zone to run on race-day.
Take necessary precautions and maintain social distancing while running
Be your own cheerleader (Tip: Plan a route with your friends' homes on the way, so you can request them to cheer from their gates)
Reminisce the old race day photographs for now (Yes, aren't they what we will miss the most?!)
So, virtual events are here to stay. Embracing this new format is however a choice. For both the organizers and the participants, it comes with the duty of being responsible towards one's own and their closed ones' safety.
Looks like it's time to adapt to the new normal of running events.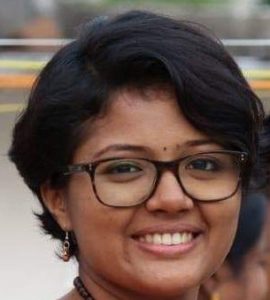 Haripriya Madhavan 
Anna Nagar Dreamers