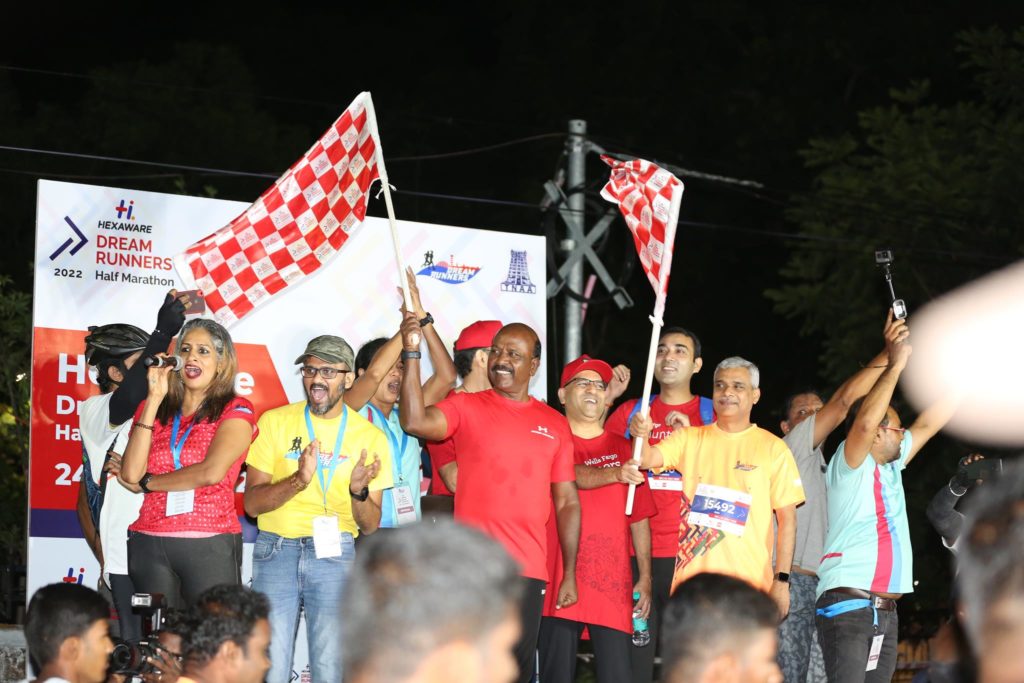 21.1K Flag Off by Thiru Ma. Subramanian – Hon. Minister for Health and Family Welfare, Tamil Nadu & Mr. Ram Singampalli, COO Hexaware Technologies Ltd.
10K Flag Off by Shri R. Ravichandran, Principal Chief Commissioner of Income Tax, Tamil Nadu & Puducherry Region and Mr. Prasanna Shitut, SVP, Wells Fargo.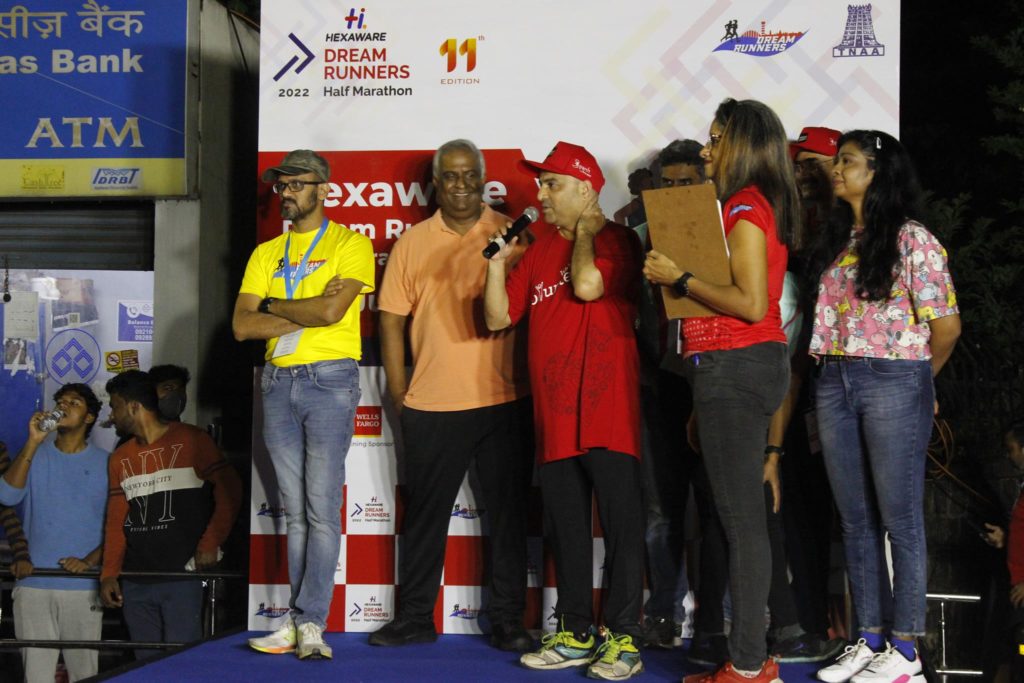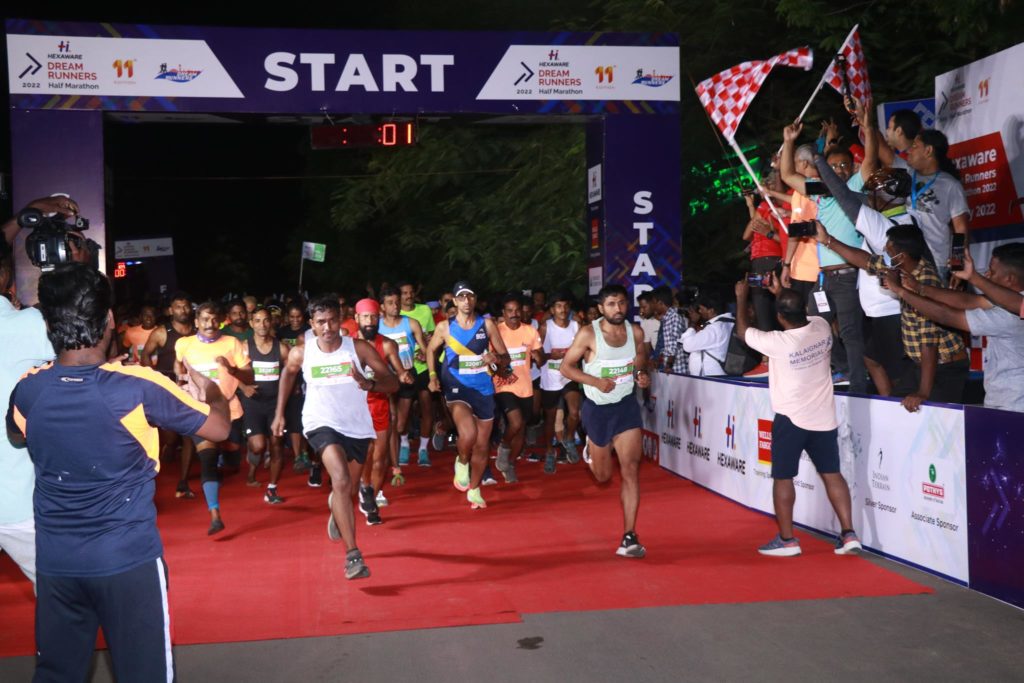 The excited participants at the Start Line! 1726 runners registered for the Half Marathon event and 3601 runners for the 10K event.
DRHM 2022 – Event Highlights 
A selfless team of 10 Ploggers ran the event and on their way picked up discarded bottles, cups, paper etc., to keep the roads clean for the runners!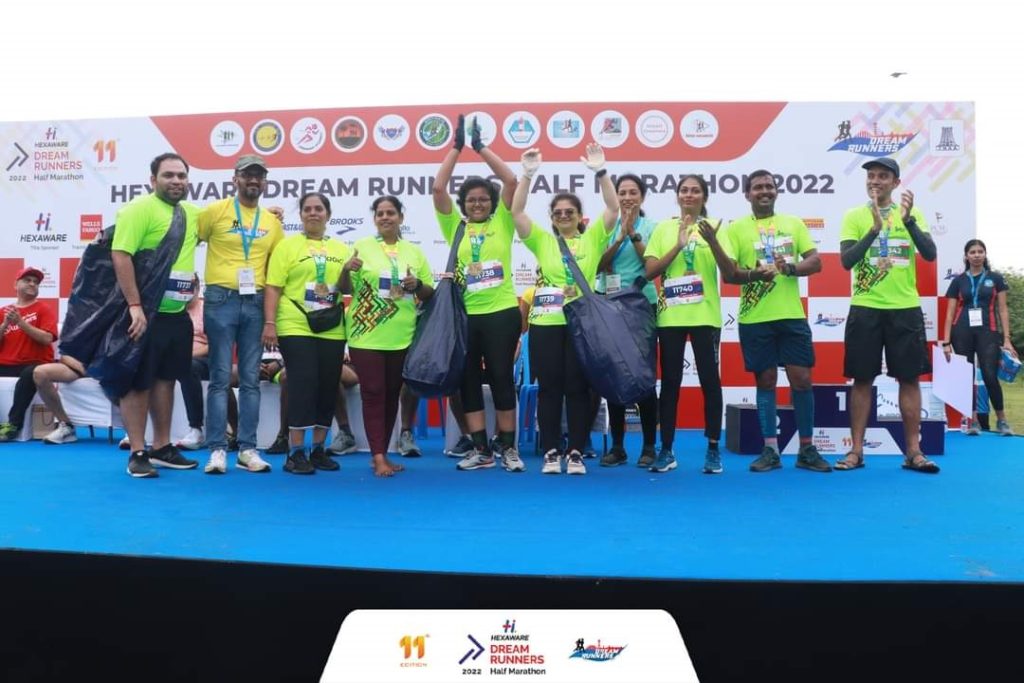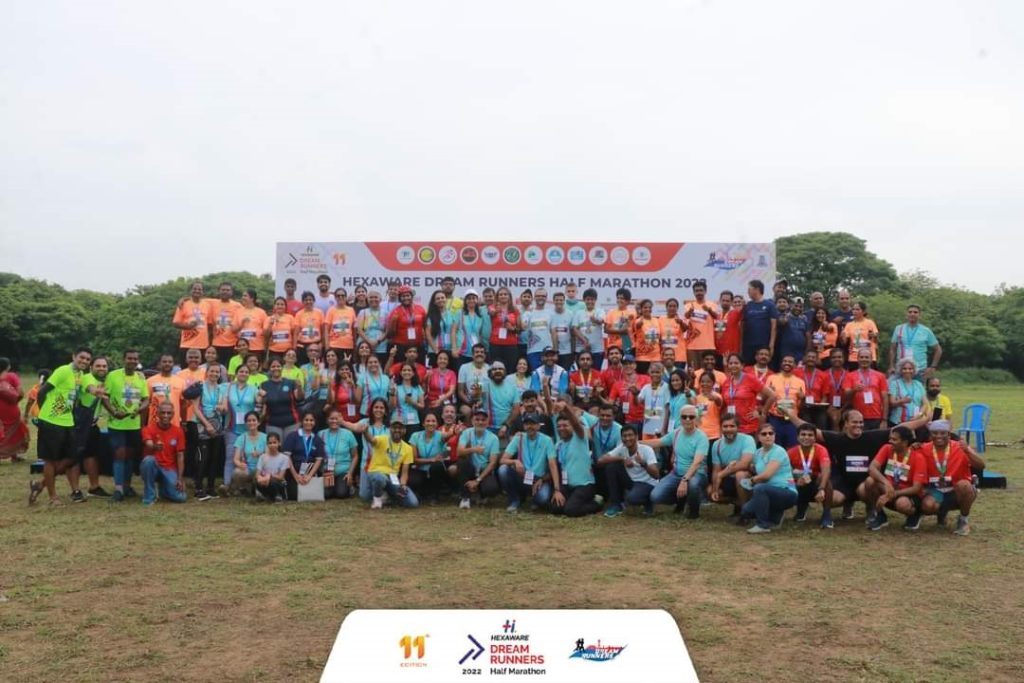 DRHM 2022 – Event Highlights