Janardhan Iyer, Boat Club Dreamers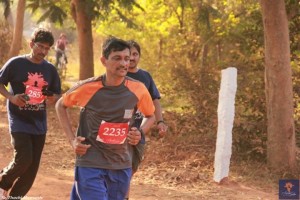 Everyday we are playing various role plays in life – as a father, as a friend, as a husband/wife, as a boss, as a colleague, as a subordinate, etc. These roles, a part of the Maya – the tapestry of life sometimes recharge us and sometimes sap us.
The brief moments in these long days where we are not playing a part in these role plays and just been centered and connected to our soul and being in the flow of the moment adds meaning and depth and zing to our day to day existence.
Running has done that for me apart from bonding with a group of fellow runners who share similar tastes and to whom I can just be me – my authentic self. I find myself more exuberant when I run in a group. I find my zing there.
Running is my extra peppermint and jalapenos to my life spicing it up all the way. Running makes me push my boundaries every once in a while. When I did my first 10k, it looked like a high hill to climb, but finishing that was an 'Ahaa' moment in life. Pushing myself for my first 21k through the amazing woods of Auroville was exhilarating and completing – that was a defining moment in my life.
That's me signing off for now and looking forward to many more runs. I've found my calling………