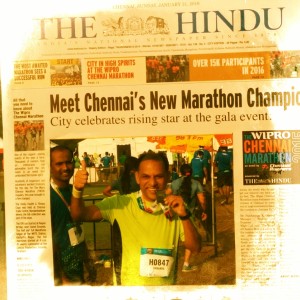 Beginners, I need to stress on pre -run status /check up before any running program, do a basic medical checkup . Age does not matter, even a centurion runs a marathon, and it's mandatory to know your cardio-respiratory reserve for the running. Kindly check your Blood Pressure, Pulse rate, note if any allergy to drugs or any common ailments like Migraine headache, Back pain, knee joint pain (esp. . .above 40 years). Do basic blood tests like Hb, Random blood sugar, Cholesterol level, Urea, Creatinine, Electrolytes, Blood group, Urine Routine, ECG, Tread mill test, X-ray chest/joint (optional).
Don't get scared if you have any medical illness, even Diabetics can do marathons (should have good control of blood sugar). In fact running helps reduce blood pressure and diabetes. Mention any of your illness while registering for any running event.
Some don'ts. Persons with fits/convulsions, heart disorders, severe asthmatics, spine (disc Prolapse) problems avoid running. Over weight/obese people find it difficult in the beginning, so start gradually and you will be rewarded over a period of time with good exercise training and running.
''No pain, no gain" is a myth. Whenever you encounter pain at any point of your running/training, stop and take rest. Muscles and ligaments need time for recovery. Don't overdo it and land up in permanent injury.
Gone are the days of Gym. Be a road runner, run in groups, make friends, that changes your attitude. Make a start with 3km run, then 5k, 10k and half marathon if you are really fit and trained. Full marathon needs lot of Endurance training.
Message / Mantra –If you can walk, try jogging. If you can jog, try running. If you can run, set the pace for DRHM 2016!
DR. S. KANDASAMY .
AUDI-Part of Dream runners.