FOR TRAINING RELATED ENQUIRIES, PLEASE CONTACT THE RESPECTIVE CHAPTER COORDINATORS.
ANNA NAGAR DREAMERS (AND)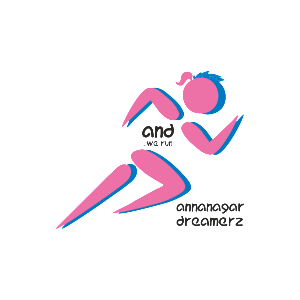 At Annanagar Dreamers (AND), we believe running is an integral and non-negotiable part of each of our lives. Hence our motto, "AND we run". We came together as a group that was inspired by Dream Runners as a part of their training program for DRHM 2015. We are based at Bougainvilla Park, Anna Nagar and train together under a professional coach on every Tuesday and Friday.
While some of our runners have participated in many events from DRHM
2013, TWCM 2014 to runs as recent as AHM 2015, we are largely a group of relatively new runners who've been smitten by the running bug. With the kind of rigor and diligence that we have been putting into our training, its a matter of time before we create an impact and carve a niche for ourselves in this delightful world of running.
To join the Anna Nagar Dreamers, contact Vijayanand 9094043330 or Amirtharaj 9841141113.
BESSIE DREAMERS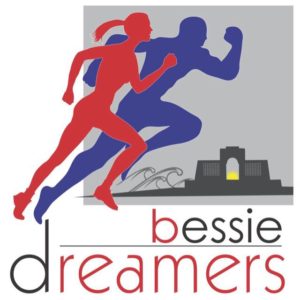 Elliots Beach Besant Nagar has been home to a number of landmarks with its long beach and road running alongside being ideal for the walkers and joggers. The Bessie Dreamers are a fun loving bunch of runners who got together post the training provided by Dream Runners in 2014 to continue what they started in 2014. A new batch joined them in 2015 and the energy and verve has continued to grow.
The scenic route and the enthusiasm of the runners have attracted more and more people in the area to take up running and under the guidance of the coach, the Bessie Dreamers have competed in various events across India and have achieved podium finishes. Any given day of the week you can see a group of Bessie Dreamers doing their daily routines at 5AM without fail. The passion to run has brought a social group of vibrant folks together to achieve milestones they only dreamed of.
To join the Bessie Dreamers, contact Dr. Anand Nott at +91 9841055741 or Sujatha Rajesh at +919444077113 or drop an email to bd.bessie@gmail.com.
BOAT CLUB DREAMERS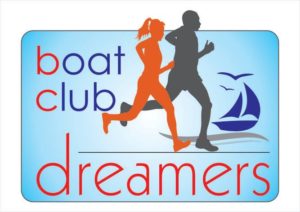 "One, two, three…." rends through the early morning air, as coach Ganesh makes a motley group of people do their stretches. The aforementioned group, Boat Club Dreamers, is a now familiar sight on every Wednesday, Friday and Sunday sweating it out as early as 4:55am in the streets of Boat Club locality.
Boat Club Dreamers is the latest chapter of the Dream Runners group, a passionate group of runners, committed towards promoting family running. DRHM, an annual event organized by the runners and their family for the runners' community, typically held in June, can be credited with having sparked the interest in regular running amongst the many enthusiasts in the city. After Bessie, Marina, ECR, BCD is the fourth chapter for the DR group.
Launched on November 5th, 2014, the first session of BCD was well attended by members of the parent group to provide encouragement and support to the novices. A few members spoke about their individual journeys, following which the new members were encouraged to do a slow jog/walk in the main street of Boat club. The chapter is aimed at providing training to running enthusiasts living in and around RA Puram, who had been clamoring for a chapter to help them train for running events.
The sessions are planned for core strengthening, legs strengthening, and improving stamina for longer runs. The members bring their exercise mats and ankle weights for these workouts.
Individually and collectively, the members have evolved into better runners, having conquered 10K milestones in several events since the inception. A few members have also graduated to half marathon at the Auroville event, held in the beginning of the year.
Those interested in joining may please call R Janardhan at 9159442277 or 9597599888 or send an email to boatclubdreamers@gmail.com
MARINA DREAMERS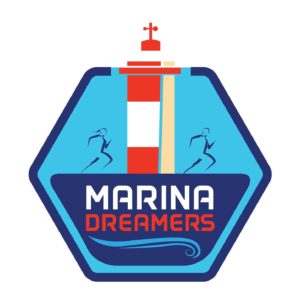 Breathe in, breathe out…..these words resonate around the 2nd longest beach in the world – where the initial rays of sunlight touches the Chennai shores, the mesmerizing horizon with its varied colours witnessing a bunch of fitness freaks as they work out with their yoga mats, the cool breeze that challenges them as they run along the well laid roads and the sandy beach. This group – the Marina Dreamers – was launched on August 20th 2016 and is a brainchild of the Dream Runners.
And its all about "Fitness with Fun & Family" with seasoned mentors who have been our constant driving force, a coach who expands our limits each day with varied sessions. And it all happens at Marina beach, possibly the most ideal location for fitness training in the city. The meeting point is Kannagi statue (opp. Marina Grounds) at exactly 5 am on all Tuesdays & Saturdays. The passion for fitness and running has helped us to come together as a vibrant group, where laughter & frequent panting, talks on fitness essentials & camaraderie dominate the training sessions. Dreams turn to reality here with each milestone achievement.
To join Marina Dreamers, contact Hatim @ 95437 69333 or Krishnakumar @ 8939700402
MEDAVAKKAM DREAMERS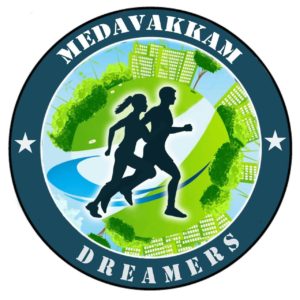 With our popular slogan "yes we can", this new amazing chapter was started by fitness enthusiasts with the support of Dream Runners on 2nd April 2016 and this has instigated a big leap in our fitness levels and a constant motivation from our coach, fellow runners and mentors is a strong compelling reason for this new chapter to grow by leaps and bounds within a short period of time.
We at Medavakkam Dreamers can be seen galloping and pounding amidst the streets of Medavakkam before the sun shines, we start with a short 2 or 3 km run followed by super strengthening core, upper and lower body workouts only to feel fabulous and bask in the glory of workout.
So folks, as the famous saying goes "fitness is not about being better than someone …it's about being better than you used to be"….so wanna stay fit, then join us at Medavakkam Dreamers. Fitness training starts by 5 am on Tuesdays, Thursdays and Saturdays and group long run on Sundays.
To join the Medavakkam Dreamers, please contact any of the following persons:
Pranesh  +91 94444 65771  Deepashree +91 98404 34365
OMR DREAMERS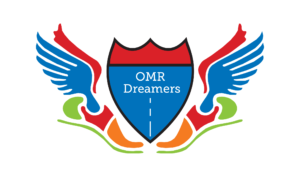 The Helios is about to make a grand entry in his Chariot. He is going to cast his glorious shine on the hustle and bustle of OMR and its IT Corridor. The horns are about to blaze and the telecom networks are about to jam. Thousands of OMRians and ECRians, who went to sleep taking their previous days dreams to bed with them are about to repeat the cycle. And yet, more than a handful of those, are about to transform those dreams into reality.
Welcome to "OMR Dreamers". A quickly growing family of running enthusiasts who chart a miracle day in and day out. A miracle to lace up, step out and start afresh almost everyday, rain or shine. The courage to transcend is a "Dream" that we at OMR Dreamers "Live". A chapter of Dream Runners since DRHM 2015, our team has grown in size and strength, spreading our tentacles on the width and breadth of OMR and ECR.
Our workouts are designed and delivered by NIS Certified Coaches and Yoga experts. Strength training, Circuit Training, Cross training, Plyometrics, Yogasanas to name a few. Our coaches also help with personal attention to running form, endurance etc. Our group of mentors guide you towards your fitness goals whether it is fitness or competitive targets. Our mentors have the experience of 100K + Ultras, Iron Mans, trail running and many other trail blazing achievements.
A female coach who has won medals for India in South Asian Games, Junior Asian games etc. and has been a professional athlete for 13+ years is also part of our coaching team.
We typically train with the coach two days in a week (Tuesdays and Saturdays) and more often than not an additional third day (Thursday). We run in groups along the scenic ECR highway or in the local neighbourhood on other days. For cross training we mostly do biking along ECR or trail routes around Thiruporur, while some also swim locally. And it is not a surprise when some of us end up in Pondicherry 🙂 in our bikes.
Some sessions are stars and some are stones, but in the end they are all rocks and we build upon them (Chrissie Wellington). Yet, we continue running day after day simply because it is rejuvenating. You can either "Throw in the Towel" or wipe the sweat off of your face. Make the right choice.
To join OMR DREAMERS, drop an email to KISHOREKUMARAV75@GMAIL.COM OR call us @KISHORE – 9677011318, @RAM – 9884050089
FB: https://www.facebook.com/groups/omrdreamers/
Instagram: https://www.instagram.com/explore/tags/omrdreamers
Strava: https://www.strava.com/clubs/OMRDreamers
RUN T-NAGAR RUN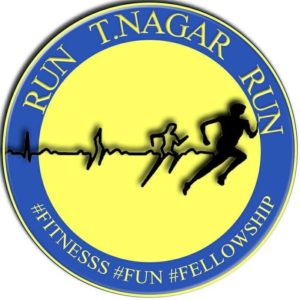 Welcome to the world of running and fitness. We at Run T Nagar Run promote fun, fitness and fellowship. This group believes in friendly and pretty addictive work schedules like circuit training and outdoor fitness programs. Group comprises men and women of different age groups, and regularly meet at Panagal Park at 5 am every Wednesday and Saturday. The objective is to keep healthy through exercises/walking and running. Training in Core exercises and leg strengthening by a coach who helps everyone to reach the next level. This group was started in July 2015. We welcome people of all ages to join and get benefited.
Group fitness: Wednesdays and Saturdays at 5 am at PANAGAL PARK
Long distance running: Sunday's at 4.45 am from Panagal Park.
Contact persons: Nikhil: +91 9940359349 | Senthil: +91 99418 75888 | Paresh : +91 99624 99233 | Srinivasan +91 98400
VELACHERY DREAMERS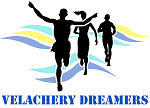 Velachery Chapter of Dream Runners – Velachery Dreamers was started in April 2016. The idea was to spread awareness and establish a strong running cum fitness community within the neighborhood. From general fitness to Full Marathons, Yoga to Triathlons, the Velachery Chapter is excited to house a variety of dreams. Access to a trained Fitness Coach along with experience of established runners give a superb atmosphere to learn, practice and train for people new to running. MRTS being an iconic place for Velachery, we have chosen the same location to start our drills. We meet 3 Times a week for run with exercises and once for LSD on Sundays.
If you are around Velachery and interested in Running feel free to reach out to us. Ping us on FB or email us at velacherydreamers@gmail.com
VMR Dreamers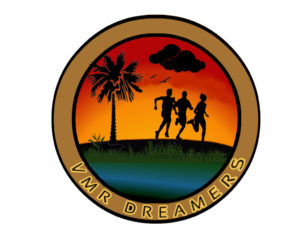 We, the VMR DREAMERS, celebrate the Winner in YOU
"The benefits and opportunities of running are available to anyone. You don't have to be born a natural athlete, and you don't have to be uniquely gifted. A life-shaping experience is there for the taking, waiting right outside your door."
This chapter was launched at the crack of dawn on the 1st of April 2017 with the support of Dream Runners.
We are a mix of total beginners, occasional joggers and experienced runners. Our aim is to train newbies into running enthusiasts for an injury free running in a safe and enjoyable way. We have a plan that works for your distance and running level.
Under the guidance of seasoned mentors, we meet twice a week with a coach, starting with gentle walk/jog sessions followed by upper, core and lower body workouts only to feel fabulous at the end of it. Other days we do slow recovery runs, tempo runs and a long runs on Sundays.
Fitness is not a destination, but a way of life. Join us, and 3 months from then you will thank yourself and see the difference. We have proved ourselves at the DRHM 2017 with each and every member reaching new heights. Anything can be done, you just have to work your life around it.
With that said, We are located at ISHA YARA community in Vadakapattu Main Road, Medavakkam.
If you are in and around Medavakkam, wish to Get fit, get comfortable being uncomfortable, meet new people, feel the joy of running, reach out to Dominic @ 9940074062
MRC Dreamers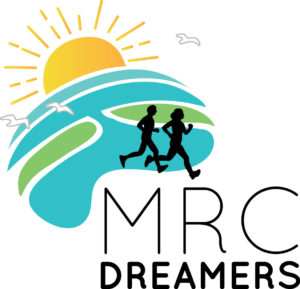 MRC Nagar is a big residential hub comprising high rise apartments, bungalows, hotels, serviced apartments, housing more than 1000 families. It is one of the most beautifully located neighbourhoods of Chennai at the creek of Adyar river overlooking the Theosophical Society on one side and the Bay of Bengal on the other.
With such large untapped population the need for a chapter surfaced. With the initiative and support from the Dream Runners, the culmination of DRHM 2017 gave birth to MRC Dreamers. Now we are a strong running community of 30+ members and growing.
At MRC Dreamers –
Running was a new thing and most of us could not imagine the size and scale of running activity when we started. We started as a fitness group where weight loss and being fit was the aim for most. Now we have come a long way to become running and fitness enthusiasts, who are willing to push limits and overcome challenges to reach our goals without losing the fun. From a humble kilometer, most members have graduated to running 10 km regularly and are working at progressing to the next level.
We train 3 times a week with a competent trainer and run on other days.
If you want to be one of us enthusiast, interested in a professional guidance, support group and interested to join, which you must, please contact Manoj Garg @9910899886 or Srikanth @9840429704.
Follow us on www.facebook.com/mrcdreamers