Moorthy Govindarajan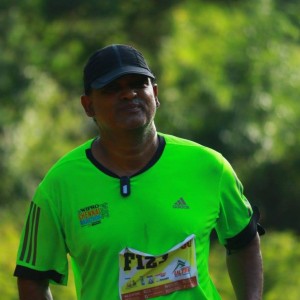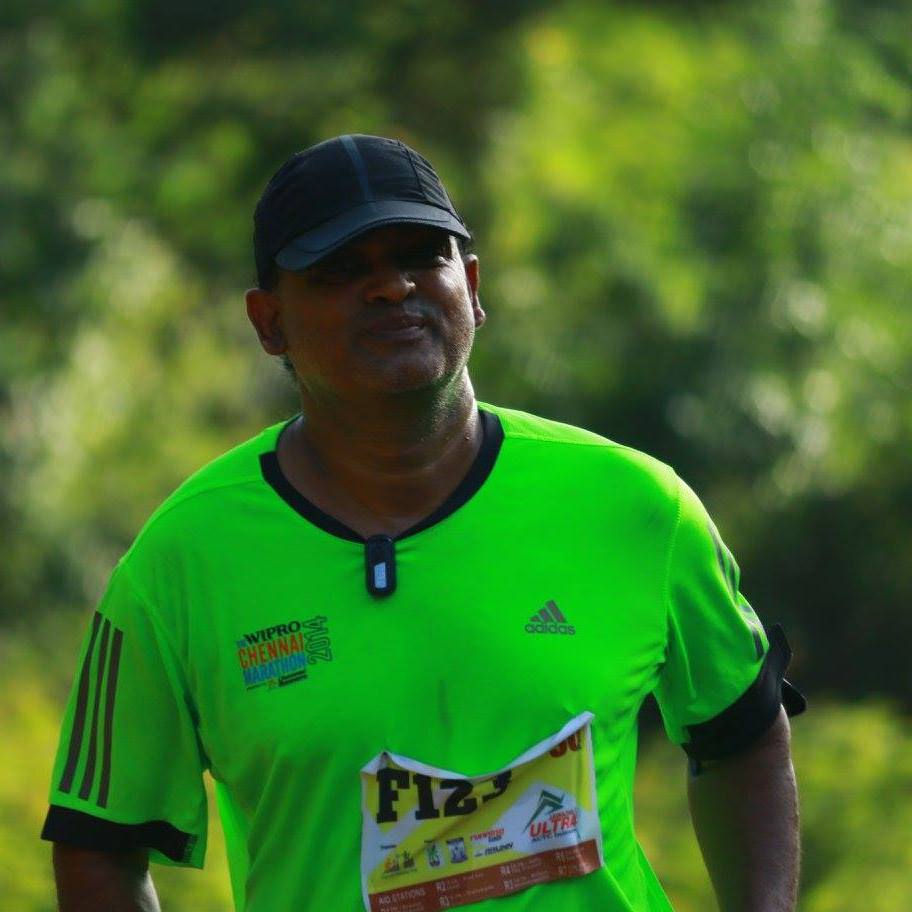 This is a special day, when a novice marathoner in me was born.
In life, we often come across moments which we never had wished before and wonder how it can happen! My first running event was DRHM 2013. I have never run in life before except for the occasional runs in treadmill in gym. I started having so many serious health issues like diabetes, obesity and high BP . By sheer instance of enthusiam I got into DRHM training  &  found  my wings and started learning how to fly (rather run!!!) and combat the health monster. As is the case with many young hatchlings, they try to fly away too far too soon. The same was the case with me – racing week after week, dodging IT band issues, racing through  fever and viral infection, jump starting with 40-50 kms runs a week regularly. While I had registered for 10 km, I changed to 21.10 km one day before the event. I ended up finishing my first run in 3:07 hrs, felt as if I had climbed Mount Everest when I touched finishing line.
DRHM 2013 had given me a new lease of life, friends and inspirational journey .  My baby steps into running folklore in last couple of years   are,
20+ half marathon events
A full marathon in TWCM 2014
A 100KM Trial with Oxfam International , Bangalore  in Jan 2015
A 100 km cycling event
Couple of 10*10  and  one 15*10 event.
Running …. This has transformed my life. I find the process of running spiritual. During the runs, I find a lot of solutions to issues I face at work and life, in general. I have developed a new intensity for the things I do. I reflect a whole lot more than I used to. I value family, friends and colleagues a whole lot more but not the least I have discovered new relationships. Running taught me to reinforce and reinvent faith in me, to face the challenges I undergo currently in other sphere of my life in right perspective – This too shall pass and that this is where I am meant to be at this point and by being here, I can learn and imbibe more, than wishing I was somewhere else. I have always believed that there is no such thing as coincidence – all of us are exactly where we are meant to be. I have learnt to lead life more positively to be stronger and better person & definitely this new found passion of running driving me exactly towards that direction as every day dawns!
Runners in my life…There are many.  Each runner is unique. They are among us – simple, unassuming, down to earth, sharing laughter & fun, having small chit chats, some serious talks, guide, mentors  and more irrespective of their age etc. They are no different to you and me… and they stand tall with their achievements in our midst and I look up to them in many ways. With their clear goals, focus, grit, determination & training, they have shown me today how far I can go! I learn a lot as the days go by every day… I have made lot of friends across every age group in running community and have had different experiences to know so many fellow runners who have battled various odds in life, making me all the more profound, yearning for life.
Looking  forward to another day of today and re-born.